SDG
SDG02 – Sustainable agriculture, food security and nutrition
Subject
Agriculture/Agroforestry, Land Rehabilitation, Land Use, Land Degradation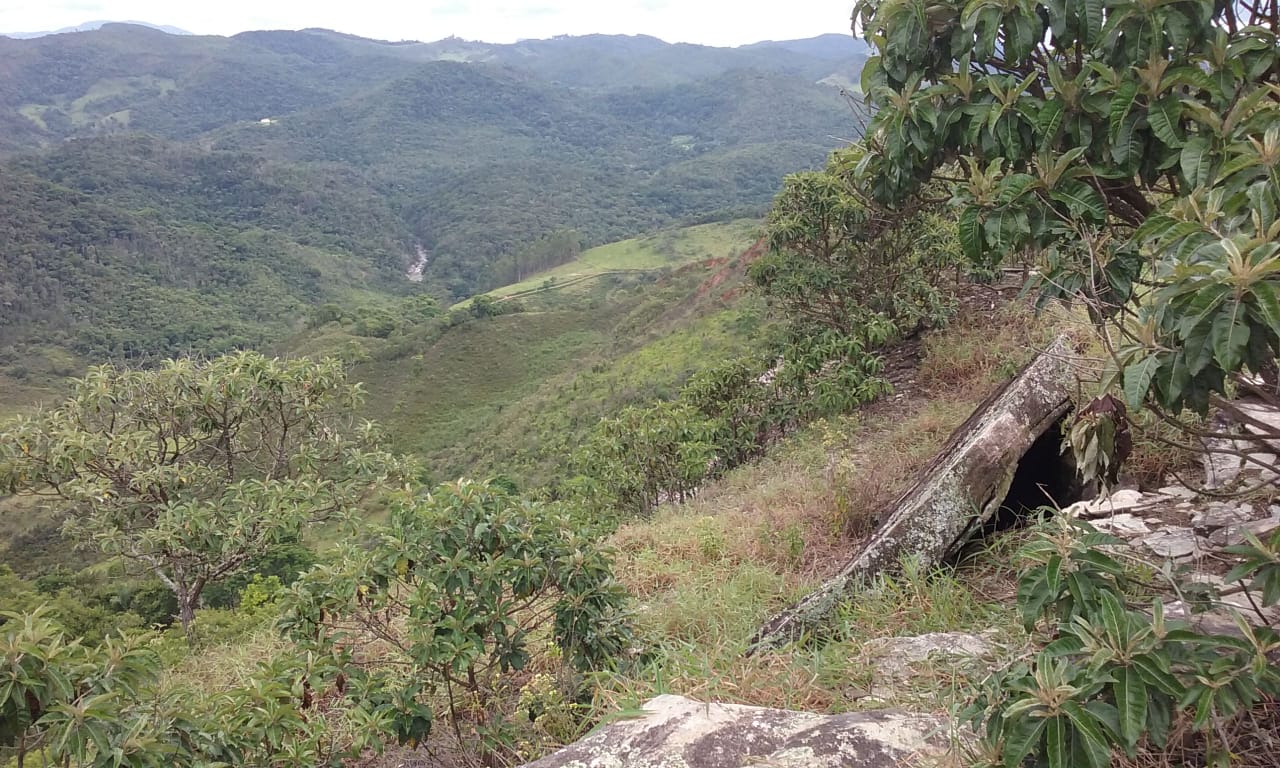 Agroforestry systems for ecological restoration: how to reconcile conservation and production. Options for Brazil's Cerrado and Caatinga biomes
This Guidebook addresses the urgent need to reconcile conservation with production in agricultural and forested landscapes, focusing on the smallholder. Development of policy is also addressed along with the work of agricultural extensionists. Despite being focused on two biomes in Brazil, the principles and techniques can be adapted to specific conditions. A 'must read' for everyone interested in restoring our landscapes, preserving biodiversity and ensuring food and nutrition security.
The world is undergoing an unprecedented environmental crisis. Over the last few centuries, soil use has depleted natural resources and aggravated social vulnerability in several regions throughout the world. In rural areas, deforestation and predatory agriculture have driven plant and animal species into extinction, reduced the quantity and quality of available water, raised temperatures, altered rainfall regimes, diminished agricultural yields, eroded the soil and even desertified large swathes of land. Such degradation threatens the very presence of humans, pushing rural populations into cities to find work and generating a vicious cycle of social, economic, environmental and cultural problems.
Meanwhile, farmers, extensionists and scientists have developed and put into practice forms of production aimed at turning back these degradation processes. In many cases, Nature itself is able to recover altered areas. Humans, however, can accelerate the restoration of such areas, caring for the soil and water, and introducing and managing plant and animal species that would find it hard to establish populations on their own in such situations. Rural communities, indigenous people and traditional communities can also benefit directly from well-managed vegetation, without necessarily causing degradation. Such strategies can be fundamental to the maintenance of ecosystem functions — so-called environmental services — by regulating water cycles, adapting to climate change, controlling erosion and cycling nutrients.
Areas undergoing restoration processes can also perform major socio-environmental functions, including food and nutritional security and sovereignty, income generation, greater quality of life, conservation of water resources, and balance in climate and biodiversity. As they advance ecological restoration along with their own livelihoods, farmers shift from being problem makers to problem solvers.
Despite a growing awareness of how important it is to involve people in sustainable ecological restoration processes — that is, conservation — many initiatives to 'restore degraded areas' or to 'recompose native plant cover' ignore the needs and potential of the people who live there. The high costs and lack of financial return to conventional restoration projects impel us to find more efficient forms of restoration that take into account those who live in, and affect, the landscape, to encourage them to become permanently involved in conserving and managing natural resources. Agroforestry systems provide a range of opportunities to include people in processes to restore altered areas, as well as to include trees in agricultural landscapes.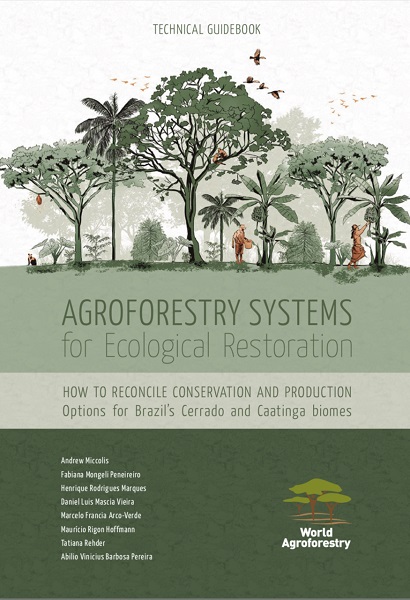 Ecological restoration in the context of production areas, or mosaic landscapes, must include farmers and landholders, from planning to establishment and management. Agroforestry systems can harness restoration by re-establishing ecological processes, structures and ecosystem functions to a desired level, while also enabling economic returns, maintenance of livelihoods, local knowledge and culture. As an integral part of nature, people can actually drive restoration processes. Based on this outlook, we propose principles, systems and practices for enabling restoration through agroforestry.
The authors recommend that the Guidebook be distributed to farmers, to the agents and organizations responsible for technical assistance, rural extension, rural development, farm credit, capacity building and environmental governance. They also encourage national and local policy makers to debate, adapt and internalize its suggestions with a view to developing and fostering systems and practices that can reconcile food production with environmental benefits and services through agroforestry.
The technical orientations presented in the Guidebook focus mainly on the context of family farmers. Nonetheless, the various techniques and options can also be applied by medium-to-larger-scale farmers who wish to recover their land with agroforestry systems. These principles, criteria and orientations indeed apply to any farmer who wishes to reconcile production and other social benefits with the conservation of natural resources. They are also useful for anyone who has been obliged to restore their land and still wants to obtain economic and/or social benefits in the process. Although this publication focuses on Brazil's Cerrado and Caatinga regions, the options presented can be adapted for other biomes as well, as long as practitioners select species and modify some of the management practices suited to their context.
The Guidebook is divided into five main sections: 1) Socio-environmental benefits and challenges of agroforestry systems; 2) Strategies to overcome the challenges; 3) Methods and techniques to implement restoration-oriented agroforests, beginning with an approach to socio-environmental diagnoses aimed at understanding the various limitations as well as the potential of each context; 4) Financial planning and design of agroforestry arrangements, in addition to a variety of practical methods to implement and manage systems; and 5) Options for agroforestry systems that can be adopted in some of the most common contexts found in the two biomes, including key features of each context: farmers' objectives, key species and guidance on management practices.
Nineteen key species for recovering degraded areas are described, detailing their main characteristics and functional traits, as well as guidance on how to manage them, followed by a general table of 130 species mentioned in the Guidebook and considered important for restoration in the Cerrado and Caatinga biomes. Throughout the book, boxes showcase practical tips and quotes by farmers and extensionists who participated in field visits and seminars, including examples of successes.
The authors hope this book will be a useful tool for meeting the challenges of restoring altered areas, to help researchers, extensionists and family farmers develop solutions while also supporting policy makers to enable the inclusion of trees in farming areas, generating socio-environmental benefits for farms and for society at large.
Download the Guidebook
Miccolis A, Peneireiro FM, Marques HR, Vieira DLM, Arcoverde MF, Hoffmann MR, Rehder T, Pereira AVB. 2019. Agroforestry systems for ecological restoration: how to reconcile conservation and production. Options for Brazil's Cerrado and Caatinga biomes. Brasília, Brazil: Instituto Sociedade, População e Natureza; World Agroforestry (ICRAF) Latin America Regional Program.
This publication is the fruit of a partnership between the International Union for Conservation of Nature (IUCN) and ICRAF, funded by the International Forestry Knowledge (KNOWFOR) project through a donation to the IUCN. KNOWFOR is funded by an agency of the Government of the United Kingdom, UK Aid. The publication was coordinated by ICRAF Brazil in partnership with Embrapa, Instituto Sociedade, População e Natureza Small Eco-social Projects Program, Global Environment Facility and United Nations Development Programme and IUCN. The project was also supported by donors to the CGIAR Research Program on Forests, Trees and Agroforestry.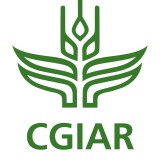 World Agroforestry (ICRAF) is a centre of scientific excellence that harnesses the benefits of trees for people and the environment. Knowledge produced by ICRAF enables governments, development agencies and farmers to utilize the power of trees to make farming and livelihoods more environmentally, socially and economically sustainable at multiple scales. ICRAF is one of the 15 members of the CGIAR, a global research partnership for a food-secure future. We thank all donors who support research in development through their contributions to the CGIAR Fund.
Browse the best online geek pranks and trick your classmates and colleagues!